Welcome to Black Swan Furniture. We Sell Quality Furniture
ASK ABOUT BILL ME LATER!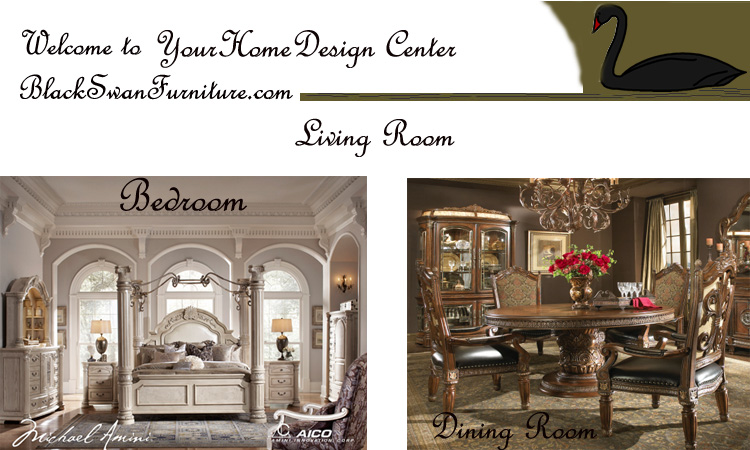 Platium 3 in 1 Plan Protection Plan! WARRANTY KITS AVAILABLE!

Creating beautiful homes for our customers, from furniture to inside window treatments!
We Sell Quality fromAICO Furniture to Hooker Furniture Seven Seas Collection!




Need a Rug for your home order here! Rugs!

Contact us for delivery and pricing for our Furniture to your state!